NOCOM Manufacturing & Trades Show 6/11/2020 – General Admission
Corona Virus & NOCOM Show: Northern Colorado Manufacturing Partnership (NoCo) announces a reschedule date of Thursday, June 11, 2020 for the upcoming April 9th NOCOM Trade Show due to growing concerns regarding the ongoing spread of COVID-19, and recommendations of the Colorado Department of Public Health and Environment. The safety and well being of our community is the utmost importance.
NOCOM 2020: 6th Annual Manufacturing and Trades Show
Thursday, June 11th, 2020 from 9am to 3:30pm with B2B to Follow
The Ranch 5280 Arena Circle, Loveland, CO
Theme: What is Manufacturing? It's more than we think!
Featuring: over 130 exhibitors – speaker hall featuring industry leaders, presentations & workshops – B2B Reception
Visit over 130 exhibitors, build new business relationships, listen to industry leaders speak on topics that strengthen the manufacturing community! We ask service providers to review the Limit Solicitation document prior to purchasing a ticket. We request that all attendees honor a mutual manufacturing collaborative environment at NOCOM. If you would like to market your product or services we ask you to purchase an exibitor booth. Visit www.nocomfg.com/NOCOM for more details.
TICKET OPTIONS:
NOCOM General Ticket Only Pre-Registration | $15.00 until 6/10
NOCOM General Ticket Only Walk-In | $20.00
NOCOM Student Ticket Only | Free with Student ID
B2B Networking Reception | $40.00
B2B Networking Reception Thursday, April 9th 4PM-6PM at nearby Embassy Suites Hotel
Sponsored by H2 Manufacturing Solutions, Manufacturer's Edge and Longmont Economic Development Partnership
Join over 400 attendees to connect and develop new business relationships in a relaxed and fun environment with more manufacturers and more partners. An event ticket will include beer, wine, hors d'oeuvres and prize drawings. No speaker is planned, so that the entire time can be focused on networking and celebrating NOCOM 2020.The event will be held at Embassy Suites across the street from The Ranch Events Complex.
General B2B Ticket: $40.00, beer, wine, hors d'oeuvres and prize drawings. Tickets are limited!
The grand prize is a two-night Winter Park Luxury Condo and Mountain Getaway valued at $1,500, donated by H2 Manufacturing Solutions and sponsored by Kaiser Permenante. 
Proudly Sponsored by: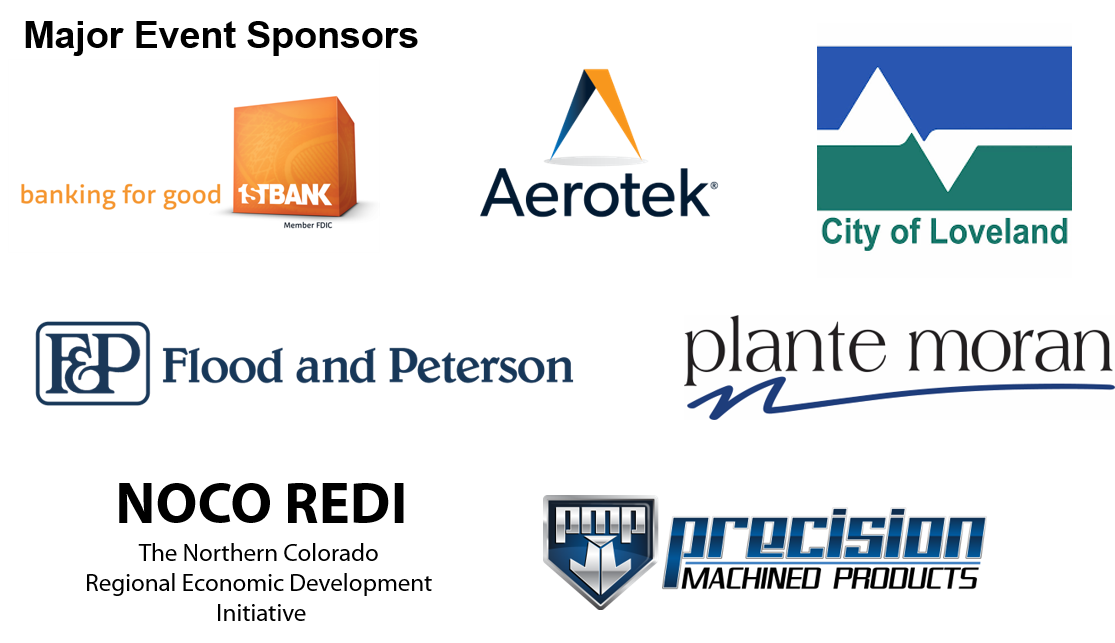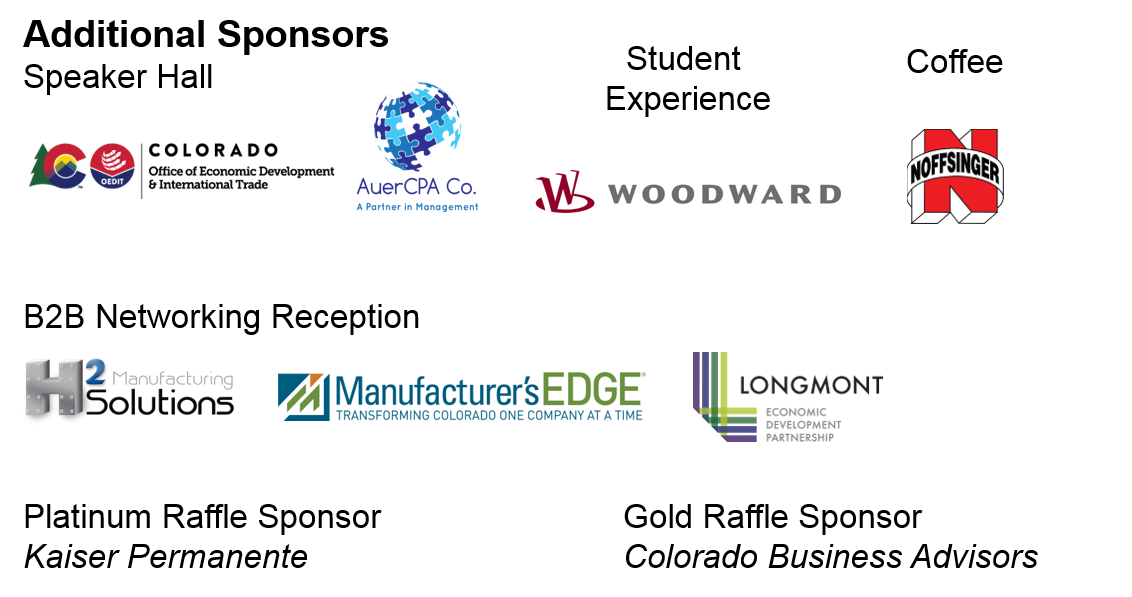 Interested in Sponsorship? A few sponsorships remain.
Questions?? Contact Amanda Miller, Event Coordinator.
amanda@theplacesettingcompany.com or 970.231.0316